Best of the Northwest online summer show
• Joline El-Hai • Mermaids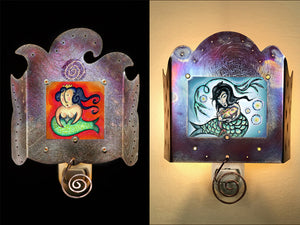 I have been making Luminette nightlights long enough to notice a real change in my style, causing me to sometimes want to update particular images.  Recently I decided to fancy-up "Snow Gentleman" and to do a complete re-do of "Mermaid."   Hot off the press, here are Mermaid and Snow Gentleman Luminettes, with the "before" and "after" for both.  Click on them to be brought to their product pages in my Luminette nightlight gallery.     
---
• Joline El-Hai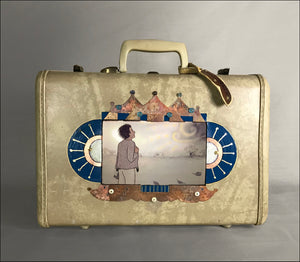 I am pleased that my piece "Sweet Justice" will be in the show., which is free and open to the public June 17 - July  24 in Everett, WA.
---
• Joline El-Hai • art shows • virtual shows
Get your handmade-craft-buying-urges satisfied in this top notch virtual show!
---
• Joline El-Hai • vintage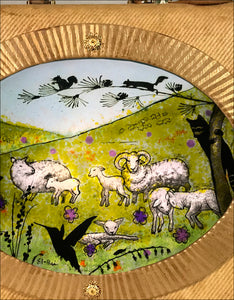 How a beloved old object can become a living and personal artwork.
---
• Joline El-Hai • art shows • craft fairs • virtual shows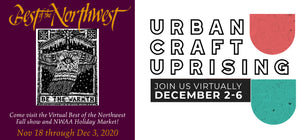 Enjoy these two holiday craft fairs in their covid-inspired versions.